STERLING — The Newman baseball team made program history last season by beating Aquin 7-4 on June 11 to win the Class 1A sectional championship and advance to the Elite Eight.
After finally making it through tryouts, the Comets hope to do the same – or better – this season.
"It was really special. I thought it was really rewarding for the kids," Newman's coach Kenny Koerner said of the section title win. last. It was a tight group. It was special, but it left you feeling like you wanted to go back with unfinished business too. We lost in a nine-inning overtime game in the supersection to go to the final. state, so it left a bad taste in our mouths.
This year, Newman will have to replace three senior leaders, but two of this year's seniors — wide receiver Ethan Van Landuit and first baseman Grant Koerner — are confident their team can do it.
"The seniors we lost were our primary pitchers, but I think we have guys coming in who can definitely fill those positions," Van Landuit said.
"Not very," said Koerner, of how difficult he thinks it will be to replace the three seniors. "We have a lot of young kids, a lot of talent, and I think anyone can replace him."
The Comets are returning seven starters from a season ago, and their roster is largely comprised of juniors and seniors.
Van Landuit believes experience will be key to the Comets' success this season.
"I think we have a lot of experience, a lot of guys are coming back from last year," he said. "I reached the supers last year, so I think all this experience will help us in the long run.
Grant Koerner believes the focus on fundamentals this offseason will help the team do well in the long run.
"I think it's going to be a good season overall. They will be the team that makes the fewest mistakes this year, and we only emphasized the fundamentals of baseball," he said. "Based on this approach, I think we should be pretty well off."
In the Three Rivers conference, there is no shortage of fierce competition. Although Coach Koerner thinks the Comets will have their hands full, he also thinks they will be up to the challenge.
"Our conference is really good. We still have Hall, who won a state championship a few years ago," he said. "St. Bede is always very good, Princeton. The Three Rivers in baseball are one of the best conferences in the state, so our conference season is going to be tough, but that just makes us better for the playoffs.
Van Landuit and Grant Koerner have both named Newark – the team that beat Newman 5-3 in the Supersection last year – as one of their toughest opponents this season.
"I know there are teams that we faced last year in the playoffs [on our regular-season schedule]said Van Landuit. "We played Newark at the start of the season, lost to them in the supers, so I think it will be a good way to start the season and really get us into the swing of winning."
Koerner added: "We will see the team we saw in the supersections last year at the start of the season. I think it's going to be a good thing, just to prepare ourselves, see what's going to be there for the state. And get us ready for the playoffs.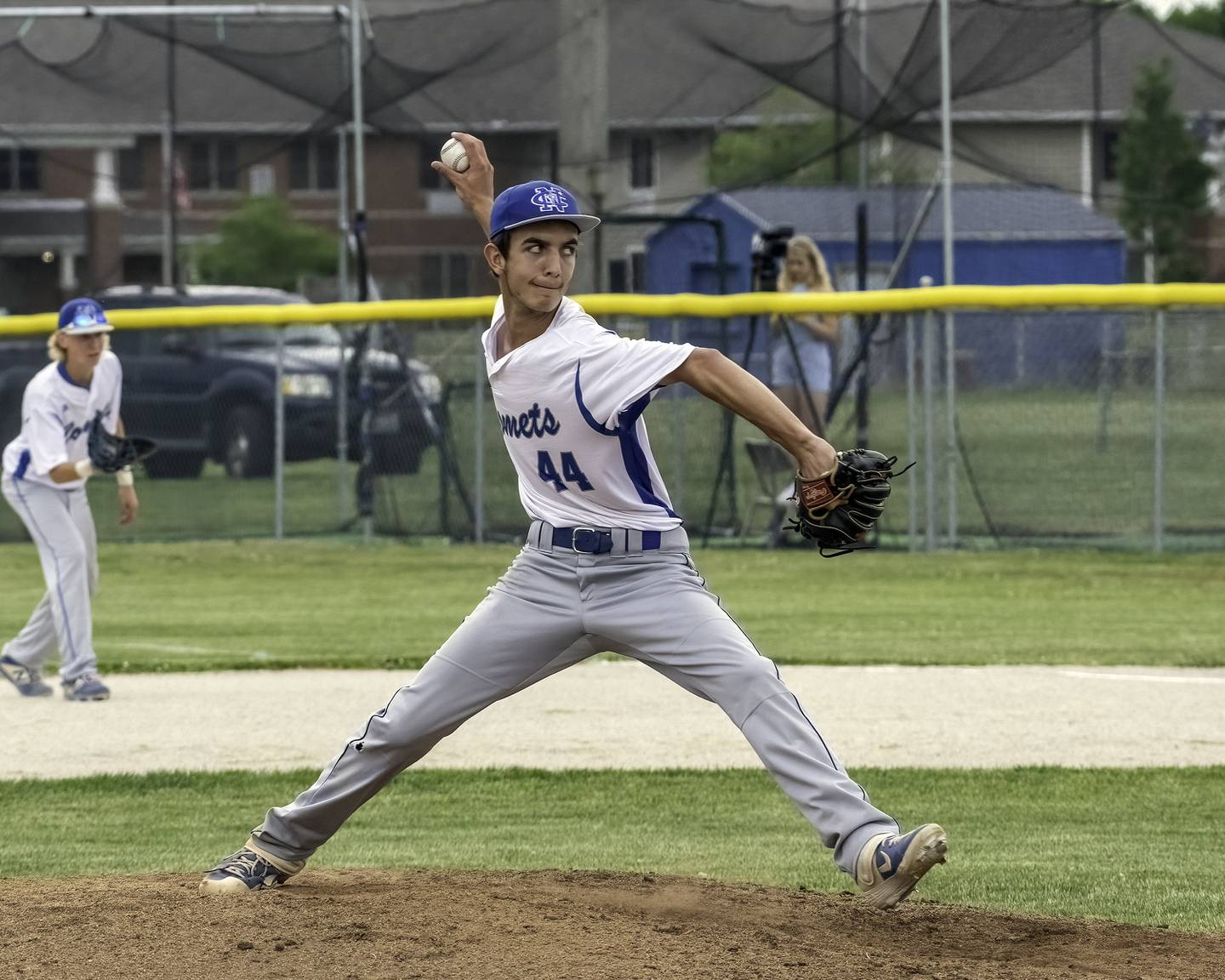 Coach Koerner expects the shot to once again be an asset for his team. Offensively, he takes a more wait-and-see approach.
"I think our throw should be very good again. I think we will launch a lot of strikes. I think defensively, one of our strengths last year was that we didn't make a lot of mistakes. We pitched and made the plays," he said. "Offensively, we will see where we are. We have a good core coming back. We're probably not going to hit for a lot of power, but we should be a team that really puts a lot of pressure on defense by batting and running a lot.
After reaching new heights last year, expectations remain high for Newman this year.
Van Landuit says the Comets aren't shy about aiming for lofty goals.
"It sets expectations pretty high, but I think it's good for us," he said. "Because if you put them low, you're going to meet them low, but if you put them high, we're going to have to work hard to meet those expectations."
Coach Koerner expects ups and downs this season, but he's confident his team will be ready when the playoffs roll around.
"I think we will know [what to expect] as the season progresses. I think we feel like we still have high standards to achieve this year, but the conference is tough," he said. "So I think we're going to go through periods this year where we have ups and downs, but for us it's about getting ready for the playoffs. I don't think we'll be a team that people will want. play in the playoffs. I think when the time comes, we will be ready.