The National Association of Intercollegiate Athletics (NAIA) is an alternative governing body to the NCAA for smaller colleges and universities. There are currently over 250 NAIA member colleges and 212 baseball programs nationwide.
While not as recognizable as the NCAA teams you see on TV, the NAIA produces big league talent every year. According The baseball cube155 NAIA baseball players have been selected in the MLB Draft since 2015.
But still, being drafted doesn't guarantee you'll make it to the show.
Here is a list of NAIA players who have made it to Major League Baseball – now and throughout history.
Active MLB players who played NAIA Baseball
Nick Anderson – RHP, Mayville State University
Nick Anderson took a bumpy road to the majors. After getting little recognition as a high school player, he stayed in state to attend Division 2 St. Cloud University in Minnesota.
Anderson battled personal and legal issues that led to him being transferred to NAIA Mayville State, where the 6'5″ right-hander impressed scouts with a dazzling 1.95 ERA.
The Brewers took Anderson in the 32nd round of the 2012 MLB Draft but did not sign him due to his legal issues. Instead, he bounced around in the independent leagues and at one point worked full-time in home renovations.
But Nick Anderson continued to pursue his dream, posting stunning numbers in the independent Frontier League and catching the eye of MLB scouts. Now he's an established power pitcher in the backend of a dominant bullpen.
Our own Bryan Contino chronicled Anderson's rocky journey to MLB in 2020.
Dee Strange-Gordon – INF, Southeastern University (Florida)
Despite being the son of a former MLB pitcher, Dee Strange-Gordon didn't play baseball until he was in high school.
He stayed in Central Florida for his college career, playing at both Seminole Community College and NAIA Southeastern University.
The speedy infielder has stolen more than 300 bases since making his major league debut in 2011.
Tim Hill – LHP, Bacone College
Tim Hill defied the odds every step of the way. The left-handed handgun thrower was an afterthought draft, selected in the 32nd round from Bacone College – a school of less than 1,000 students.
After a stellar rookie year in the pros (1.64 ERA with 12.3 K/9), Hill missed the entire 2015 season battling stage 3 colon cancer.
"This whole year, 2015, has been quite difficult," he said. Baseball America. "I had surgery and about eight months of chemotherapy… The Royals have been very supportive of me."
After beating cancer, Hill was quick to get back into shape. He worked his way through the minor league ranks, eventually breaking into the major leagues in 2018.
Seth Brown – DE, Lewis-Clark State College
After two outstanding seasons at a community college in Oregon, Seth Brown transferred to Lewis–Clark State College in Idaho after his sophomore year. However, due to academic issues, he was forced to sit out his entire junior season.
But Brown came back with a vengeance, leading the NAIA in home runs (23) while batting .386 and leading his team to an NAIA World Series championship.
The Oakland A's picked him in the 2015 MLB Draft that summer. The outfielder has shown power at all levels on his way to the major leagues.
Connor Brogdon – RHP, Lewis-Clark State College
California native Connor Brogdon was selected in the 40th round of the 2013 MLB Draft out of high school but opted out of signing. Instead, he took the JUCO route before transferring to NAIA Lewis–Clark State College.
His senior year, he helped the Warriors win the 2017 NAIA World Series, but his speed declined due to usage (80.1 innings). Phillies scout Hilton Richardson said Athleticism"I don't want to say they abused him, but he worked hard."
Philadelphia eventually selected him 293rd overall in 2017, and the right-hander took the fast track to the big leagues, cracking the Phillies' bullpen by 2020.
Taylor Hearn – LHP, Oklahoma Baptist University
Taylor Hearn is unlike most players on this list. The towering southpaw had been in high demand since high school — drafted a total of four times by four MLB organizations before signing.
Hearn played JUCO ball in Houston before transferring to NAIA Oklahoma Baptist. It was there that he made "tremendous gains in confidence, from the mental aspect to the physical aspect," according to then-head coach Bobby Cox, putting himself in a position to be drafted much earlier than before.
After the Nationals picked him in the 5th round in 2015, Hearn went on two trade deadline trades in July over a three-year span before becoming a big leaguer with the Texas Rangers.
Tayler Saucedo – LHP, Tennessee Wesleyan University
Saucedo's baseball career got off to a rocky start. After being kicked off the team as a sophomore in high school, he didn't record a single win as a junior.
The southpaw even walked away from the game for a while, dropping out of Tacoma Community College after his freshman season.
"I looked at everything I went through to get to where I am now," Saucedo said. Province in 2015. "It humbles you."
He returned to baseball with Tennessee Wesleyan where he matured into a legitimate professional prospect. Drafted by the Blue Jays in the 21st round in 2015, Saucedo made his MLB debut six years later.
More current MLB players who attended NAIA colleges:
Jacob Webb – RHP, Tabor College
Chris Mazza – RHP, Menlo College
Jason Alexander – RHP, Menlo College
Andrew Vasquez – LHP, Westmont College
John Schreiber – RHP, Northwestern Ohio University
Julian Merryweather – RHP, Oklahoma Baptist University
Former major leaguers who played at the NAIA level
Ben Zobrist – INF, Olivet Nazarene University
No college or professional scouts showed interest in Ben Zobrist by the time he graduated from high school. He thought his baseball career was over.
Then his high school coach convinced him to attend a showcase for smaller colleges looking to fill roster spots that summer. Zobrist landed a scholarship to Olivet Nazarene University in Illinois, where he helped the Fighting Tigers to two NAIA World Series appearances.
A two-time World Series champion and three-time All-Star, Zobrist was inducted into the NAIA Hall of Fame in 2014.
Lou Brock – OF, University of the South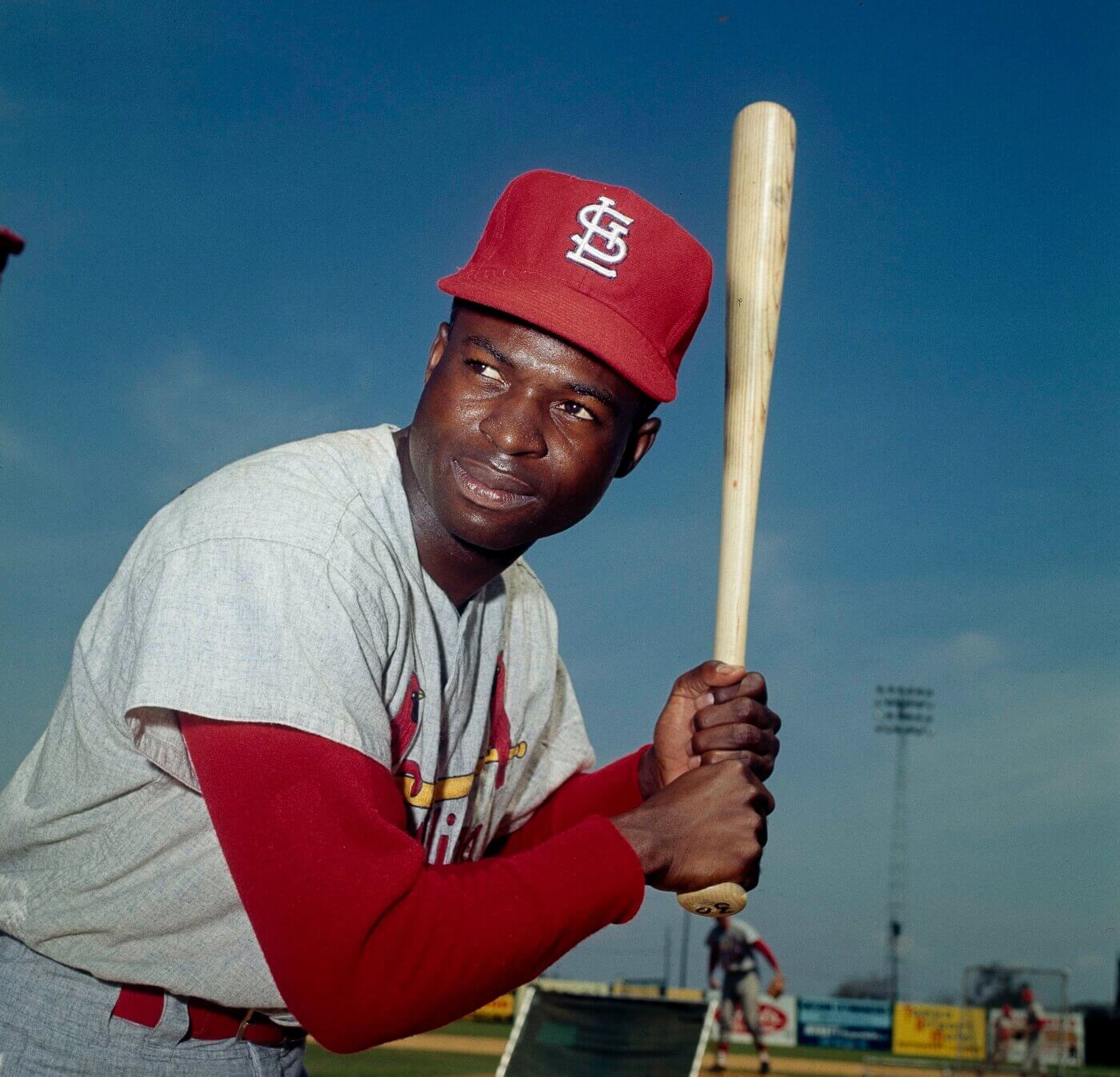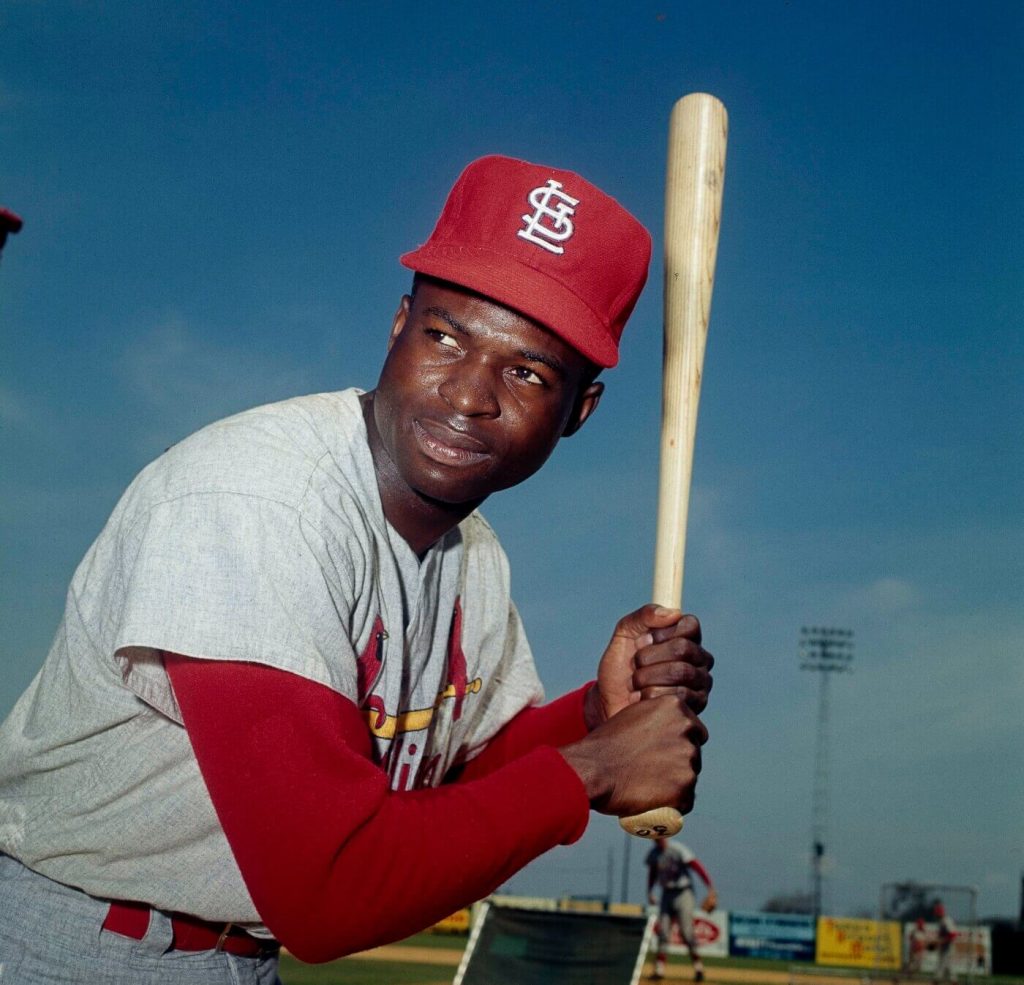 Lou Brock grew up in a poor family and didn't play organized baseball until 11th grade. He received academic aid to attend Southern University in Louisiana and only came out for the baseball team to try and land an athletic scholarship that would allow him to stay in school.
After a slow start that saw him hit 0.189 in his first season, he has steadily improved every year. As a junior, Lou Brock helped Southern become the first historically black college or university (HBCU) to win the NAIA National Championship.
After a dominant MLB career, Brock was a first-round Hall of Famer in 1985.
Most notable NAIA alumni:
Don Sutton – RHP, Whittier College
Phil Niekro – RHP, Western State of Liberty
Joe Niekro – RHP, Western State of Liberty
Scott Brosius – INF, University of Linfield
JC Romero – LHP, University of Mobile
Joe Morgan – INF, Oakland City College
Harmon Killebrew – INF, College of Idaho
Gaylord Perry – RHP, Campbell University
David Justice – DE, Thomas More University
Mike Fiers – RHP, University of the Cumberlands
Remember, it doesn't matter where you start. This is how you end. Future pros come and will continue to come from all levels of college baseball.
Check out the rest of our College to MLB series:
For more stories like this, join our free Underdog newsletter using the form below!
Want more underdog stories?
Get a succinct recap of the best underdog stories in sports – handpicked from across the web and delivered to your inbox every Tuesday.
Join over 2,055 weekly readers