The defensive coordinator was toppled in his former position as cornerback coach, but he let that disappointment last 24 hours before attacking each day in his usual way.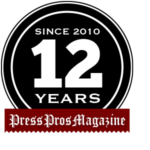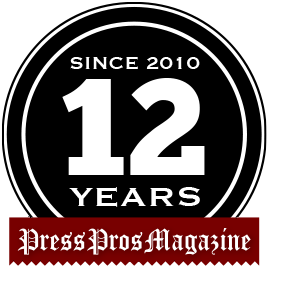 Columbus – In the days following the strip of Ohio State on National TV by Oregon, head coach Ryan Day told media that changes were in store for a defense that was out of balance. to be sucked into the offensive time and time again.
When the Buckeyes entered the field to play Tulsa on September 21 at Ohio Stadium, sophomore defensive coordinator Kerry Coombs returned to his old position as cornerback coach and Matt Barnes was raised to secondary coach to call the shots.
No announcement was made, but it was obvious Coombs had lost his job because he was working from the press box. He hadn't done this since his days as an assistant at the University of Cincinnati.
After Ohio State tore Maryland 66-17 last Saturday, Day presented Coombs with one of the game balls in front of the players in the locker room.
What was going on in his brain?
"Unworthy of merit would be the first word that came to mind," Coombs said. "We have a lot of kids who have played their butt. I was shocked. Ryan was standing there talking about it, and I was like, "Who is he talking about?" Then it was me and I was embarrassed, to be honest with you. "
He was so stunned he can't remember what he said to the players.
With the team in the middle of a week off on Tuesday, Coombs answered questions about demotion for the first time.
If there's one coach on the team who could or should be called Mr. Buckeye, it's Coombs. This is his second period of service with the team after a two-year hiatus with the NFL Tennessee Titans.
He loves the state of Ohio like a 10-year-old who has posters plastered on the walls of his bedroom and cries over the team's loss.
Yes, Coombs was hurt beyond belief by being hit. But, no, he never thought of quitting or acting like a poor man.
Defense was bad in 2020, but remember Coombs took over just as COVID-19 wiped out every spring training day except two in March 2020. It also had nothing to do with the recruitment of two whole classes.
Then came the regular season, and for the Big Ten teams, it was a season with no non-conference games and no fans.
"I would tell you that obviously this has been the most difficult part of my professional career, which tells you that I have had a very good career," he said. "If this is the hardest stretch, then life won't be too bad. "
Coombs spoke of a higher authority to get him through this.
He said he would have looked "wrong" if he had sulked or even quit because the staff talk about fellowship all the time.
"I love these kids," Coombs said. "I love these kids in the locker room and I love this team. I love the men I work with and I love the state of Ohio. And I will be here. I'm going to fight, fight, scratch and claw for the rest of the season to help us win every time. "
Maybe he could be an example when a player is going through tough times.
In the end, Coombs gets paid a lot of money to do a slum job and he's as confident as hell himself as he was before Game 1.
It's a team he dreamed of helping coach when he was head coach at Cincinnati Colerain High School at the time.
"I'm going to tell you this, in my opinion, that to handle it a different way, pick up your ball and go home and stop, pack your things, be a miserable human being, if I had done this thing that would make a liar for every one of those men I've trained along the way who've had a hard time, "Coombs said. "You want to be able to look them in the eye and say, 'Hey, you've got to hang in there. "I am fortunate to work here."
Day said he had to "recalibrate some things and restructure things" and that "it was difficult" to make the change.
Under Barnes, the Buckeyes are on a four-game winning streak with one defensive touchdown in every game and have gone from 11e in the ranking to sixth.
Barnes changed the base defense from a two-way safety, brought back the 'ball' look with Ronnie Hickman being a hybrid defensive linebacker and force-fed young and inexperienced players such as Lathan Ransom, Bryson Shaw, Cameron Martinez , Steele Chambers, Tyleik Williams and JT Tuimoloau in the rotation.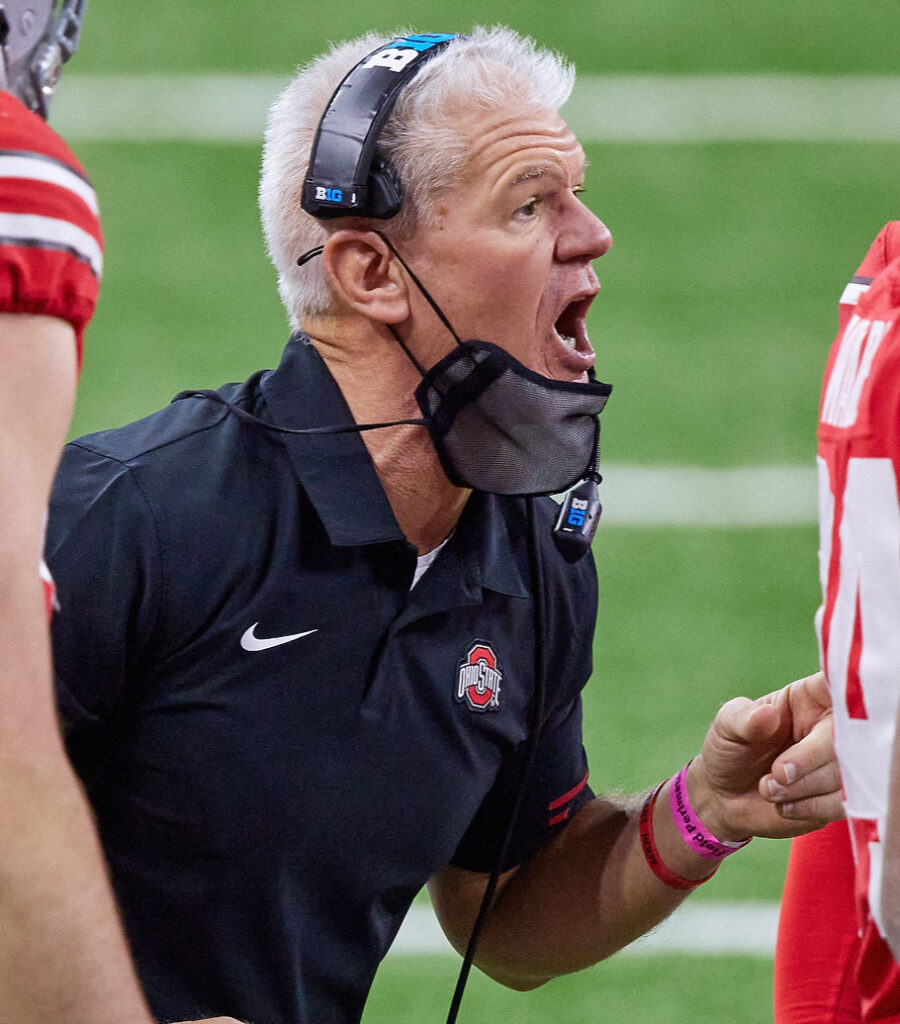 "I've said it publicly before that I just have a lot of respect for the way these defensive staff handled last month, and Kerry in particular," Day said. "It was because of this that they all came together with one voice. They have come together and this defense is coming together. It doesn't just happen. It takes special people to understand what it is and what Ohio State means. You don't act selflessly without loving Buckeye Nation and these kids. So when you see him you have to call him for what he is, and that's a great lesson for all of those players.
When asked if he ever had to make such a difficult decision when he was a head coach or coordinator, Coombs replied, "Damn it, yeah."
"Do I have respect for Ryan Day?" I absolutely do, "he said. "Do I have respect for the difficulty of this process? I do, I do. "
Coombs said he gave himself 24 hours to be sad before attacking his new / old job. He's a man who thinks almost every day is a big day before he even gets out of bed.
"If you let things change, you are faking it," he said.
Coombs tells players that it's okay to be angry or upset.
But don't let things turn sour, he told them.
"I'm going to tell you the same thing I tell kids when they're having a tough day or an injury, and it's okay to be sad," Coombs said. "Otherwise, if it's not right to be sad and it's not right to be upset, then is it right to be happy?" It's a 24 hour window. You have to get up. You have to dust yourself off. That's life. Be sad one day. I'm not going to tell you that I was jumping and hitting my heels. It would be a lie. It would be dishonest. "
Yes, he misses being on the sidelines where he can hug the players and face them. But it was his idea to go to the press gallery.
Combs joked that he didn't have anyone to hug except for offensive coordinator Kevin Wilson and that he certainly wasn't going to.